I'm a big fan of
Etsy
and it won't take you long to figure that out. The creative girl in me loves to mix among the craftiness found on Etsy. So don't be surprised to find lots of posts about something I've stumbled on. Literally I could spend hours window shopping the site. If you don't know what Etsy is, make sure you go check it out quick, fast, and in a hurry. It's a site stocked full of handmade goodness!
My latest Etsy find, a three tiered recycled vinyl dessert stand!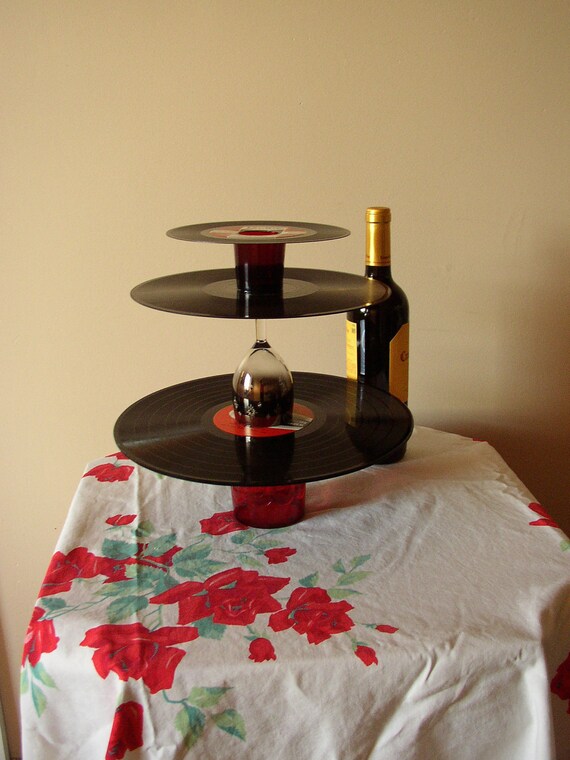 Um...excuse me but this is pretty funky and I love it! How clever. If you're a lover of vinyl, this is totally for you. How perfect would this be as a part of your dessert display at your event if you're a music lover. True, vinyl is a thing of the past but what better way to be nostalgic?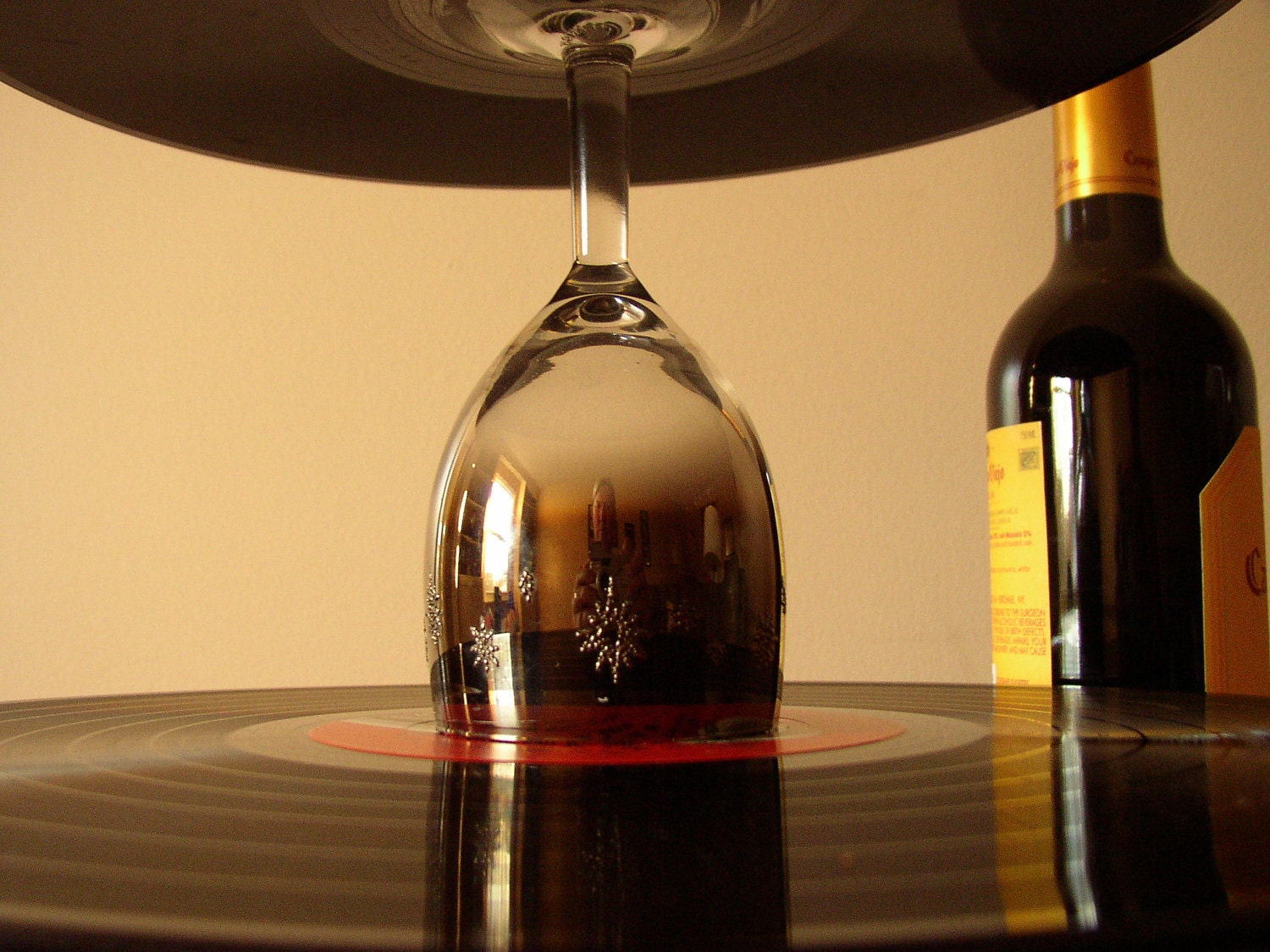 It's even separated by cool glasses. Yes, I'm in love here!
There are even cake stands.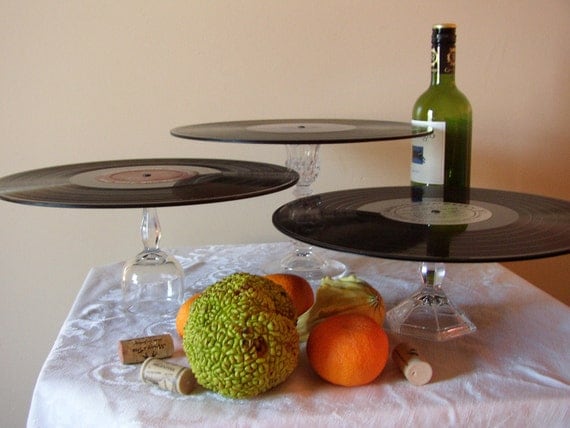 Oh mercy me!
Check out the Etsy Store
Retired Records
for more lovely vinyl finds to tickle your fancy! Another cool thing...the artist Karen Dengler is right here in Cincinnati! What's not to love? Unique. Eco-Friendly. Local. Yep, pretty awesome!